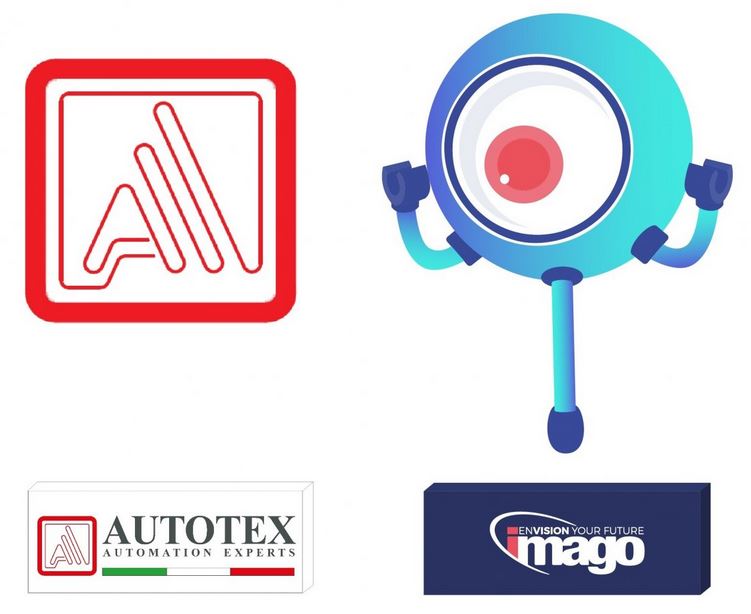 Autotex is pleased to formalize a collaboration that has given great satisfaction over the last few years, it is always inspiring to see how two complementary companies are able to work on projects that make them even more special, together.
This is the case of Autotex and Imago, the automation that merges with the vision systems, to give life to quality controls that improve customer's product and production, 100% customized systems, studied in detail to change, indeed, the vision that companies have of their work, for better!
Partner Certificate NOVEXX Solutions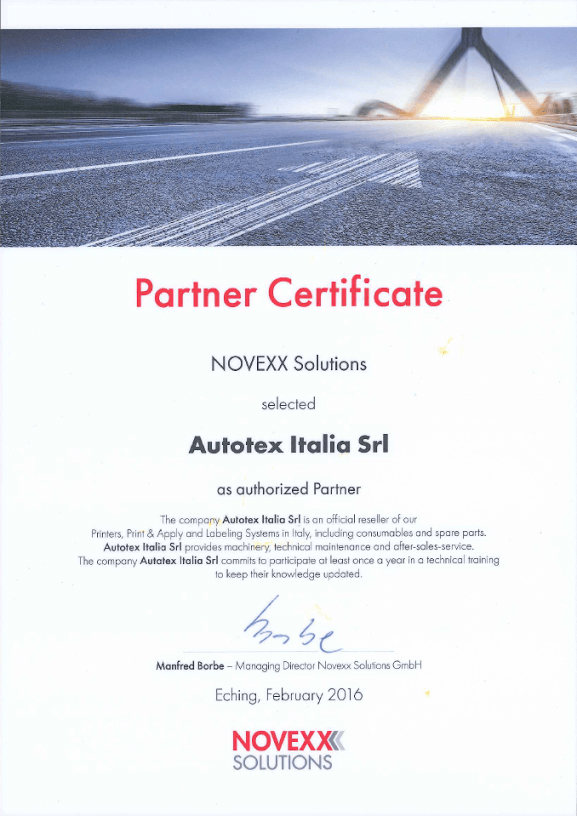 The company Autotex Italia Srl is an official reseller of our Printers, Print & Apply and Labeling Systems in Italy, including consumables and spare parts.
Autotex Italia Srl provides machinery, technical maintenance and after-sales-services.
The company Autotex Italia Srl commits to partecipate at least once a year in a technical training to keep their knowledge updated.
Eching, February 2016