From the studio to the design of custom machinery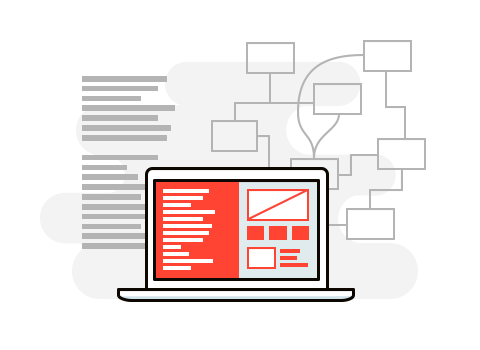 Due to its many years of experience in the field, Autotex Italia Srl is now able to provide its customers with a wide range of services designed to meet the most specific requests. Our experts are able to evaluate the automation needs of the customer, taking into account individual packages and the available budget for its production.
The technical department is staffed by highly qualified personnel with a substantial amount of experience, which is prepared for the engineering of highly customized machines, the flagship of the company's production, as well as conducting studies for complex packaging lines for the production of more elaborate packaging.
Reactive technical assistance and remote control boards of machinery
This is how Autotex Italia faces the "smart era", starting from recent years in fact the machines are equipped with boards that allow remote control, in this way the distances between customer and supplier are shortened, providing assistance and diagnostics just a click away.
For technical assistance, on the other hand, a direct number is available for an increasingly better service over time:
Our mobile number for after sales service & spare parts is now avalible:
Toghether with our dedicated email This email address is being protected from spambots. You need JavaScript enabled to view it. we do our best to care our customers.
Technology for the management of the production and handling of the product
Autotex Italy Srl may also rely on internal software engineering experts who are able to study and develop highly customized computer applications for both the production management and for the movement of the product within the company. Systems, the latter, which may also work on wireless technologies to eliminate the obstruction caused by cables. Last but not least, the company offers its customers accurate technical advices on the entire production cycle to facilitate optimization and reduce waste.