COMB AND BRUSHES PACKAGING MACHINE - Packaging machine for combs and brushes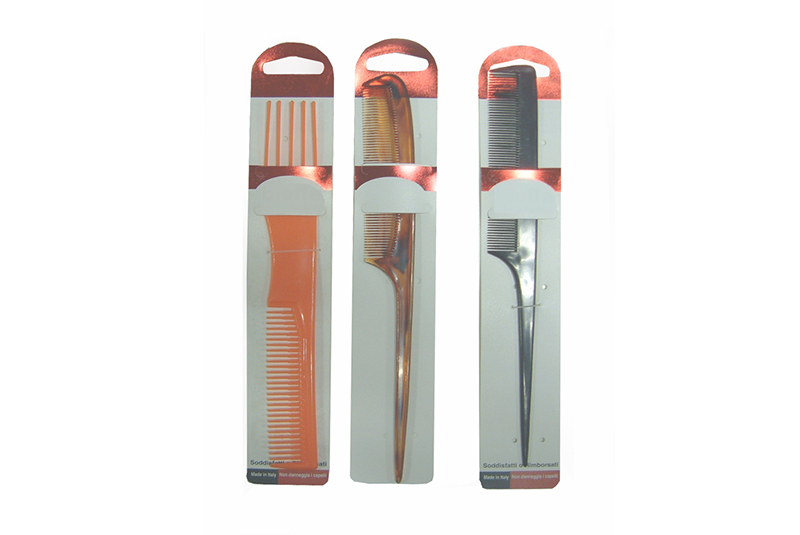 Special automatic machine to pack combs and brushes on a cardboard to hang.
The machine is adjustable to work with different types of combs and brushes.
The loading magazine automatically feeds the cards that are opened by a suction cup.
The operator in a very ergonomic way inserts the products into the cardboard, aided by a push device, and a transport chain takes them under the pneumatic gun that applies the plastic wire that fixes it to the cardboard.
The finished products are accumulated in a special magazine ready for the next packing operation for shipment.