SLS - Automatic packaging machine for all types of socks and packing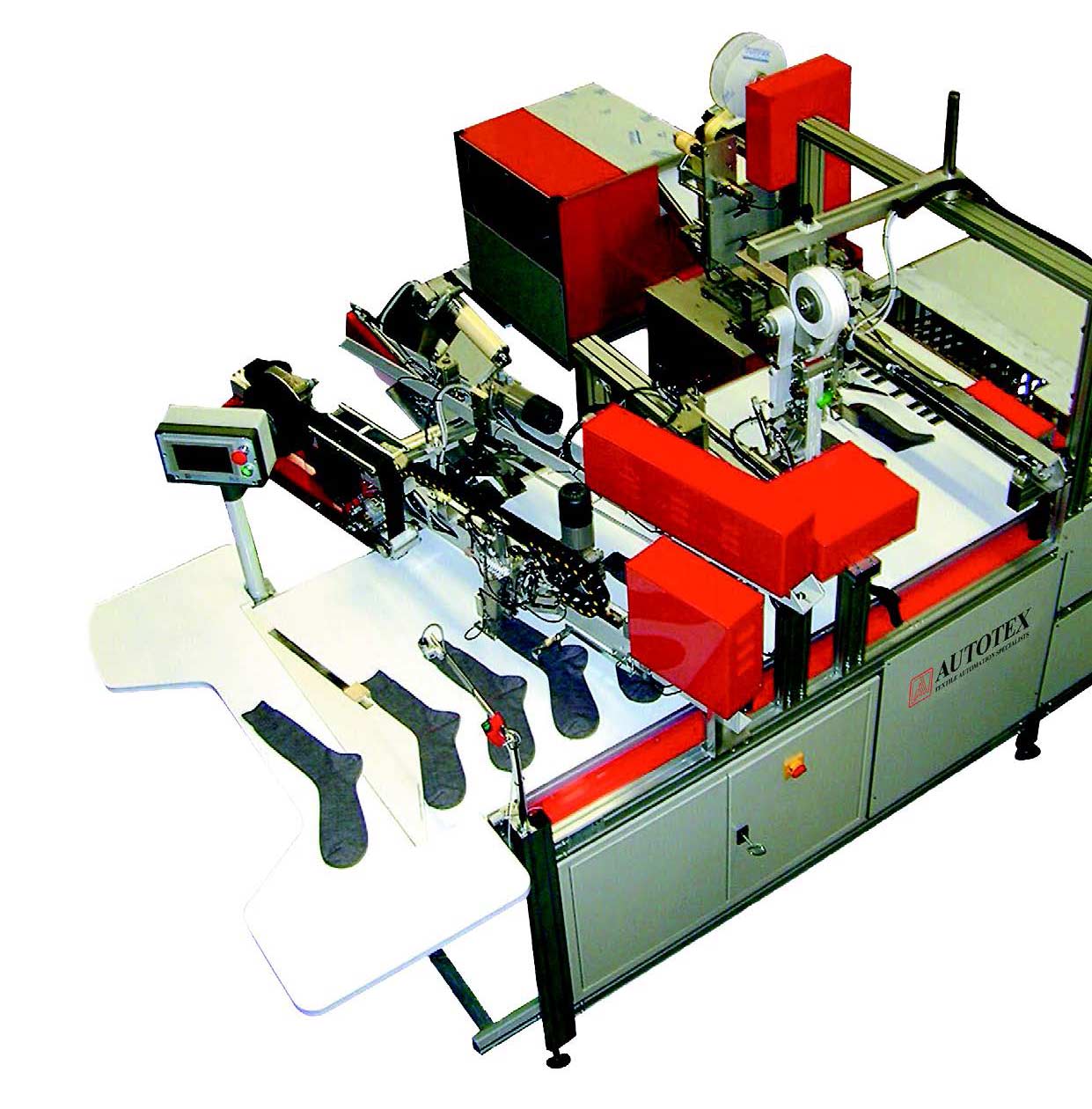 Automatic packaging machine for all types of socks and packing
This is absolutely the most comprehensive machine in our range of equipment. The unit functions as a table along which the socks are moved on a transport conveyor, with an operation performed at each station.
The facility to add or remove many different modules on this machine make it the most flexible for a great variety of packaging needs.
Loading is fast and ergonomic, thanks to an adjustable form and positioning laser. Socks are loaded in pairs with the toe either to the right or left.
Designed originally for quality classic socks, it is now also used for sports socks.
It is completely modular and as there is a Mini, Midi and Maxi version, it is possible to add other Autotex modules to the configuration:

Trimmer
Autoclip
Transfer
Adhesive label dispenser
Paper insertion
Sewn rider
Rider hook insertion
Adhesive rider application
Bar code printer
Folding of foot and leg to left or right
Hanger insertion
Application of polypropilene, adhesive and/or card band to single or multiple pairs of socks
Stacker
Sock turn device
Multi-bagger
Etc.