ET01 636 - Anti-slip tape application machine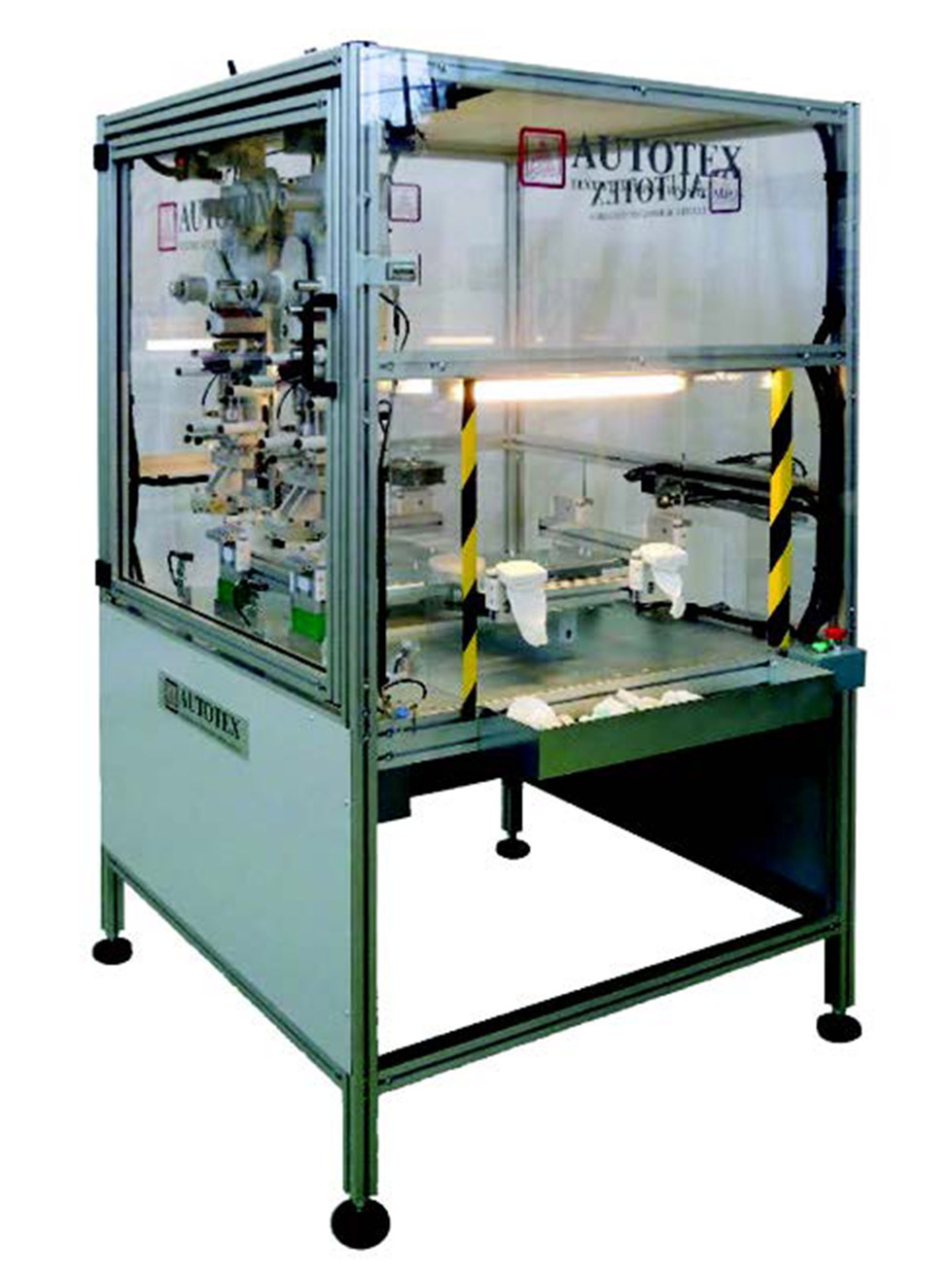 Machine designed for the application of the non-slip patented material called "With Me" which allows excellent adhesion and grip of the sock in contact with the skin. The use of this machine is particularly indicated for "noshow" socks, medical products and underwear in general. The machine is equipped with a rotary table with 4 stations:
Loading Station with interchangeable supports
Station for the application of the 636 "With Me" material onto the textile product
Drying station
Automatic unloading device into an external basket
The working cycle of the machine is adjustable and depends on the type of textile product and on the thickness of the 636 material used.
Technical features
Net weight / Gross weight: 310 Kg
Maximum production (*): 450/720 Pairs/h
Air pressure: 6 bar
Maximum pneumatic consumption: 100 NL/h
Total consumption: 1,5 Kw/h
Voltage single phase + Neutral + Ground: 220 volt
(*) Production depends from the textile product and the thickness of the 636 material used.